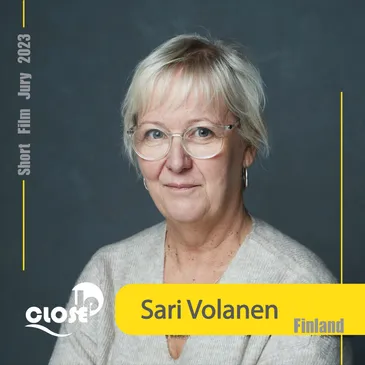 Sari Volanen is commissioning editor at Yle (Finnish Broadcasting Company). She works at Yle's Film Team producing short films mainly with Finnish independent filmmakers and producers. Since 1999 she has been in charge of a strand called "New Cinema" on Yle Teema channel.
The main focus of New Cinema is on cinematic, surprising, original and quirky films short films. The films in the strand are acquired through co-productions (main producer Finnish), some international pre-buys and acquisitions nationally and internationally. She has been jury member of many film festivals around the world.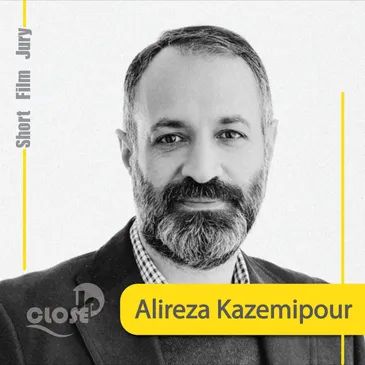 Alireza Kazemipour (1973, Iran), is a multi-awarded Iranian- Canadian screenwriter, director, and producer. He gained his master's degree in Film directing from the faculty of art at the University of Tehran in 2010 and directed his first short film "Slowness". He made his second film "The Blue Bed" in 2020 and it has been selected and screened for more than 60 Film festivals around the world, and has received 28 awards and nominations, including Best Director Award from the Vancouver Short Film Festival.
Recently, he has directed a documentary feature film "Margin vs. Center" (2021), and two short movies "Split Ends" (2021), and "The Gold Teeth" (2022) that have won several best film awards from international festivals. Social justice, women's rights, and immigrant issues are his concerns.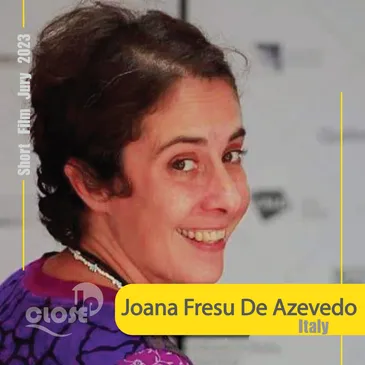 Starting with a training in International Relations of Sub-Saharan Africa, JOANA FRESU de AZEVEDO has been transforming her passion for cinema into her profession for several years. Coordinator of the Porretta Film Festival and of Animaphix International Animated Film Festival, member of the AFIC – Italian Film Festival Association, she is also a consultant for various other film events in the field of festival fundraising and management of public and private funding calls.
She was coordinator of the national and international short film platform MYRELOAD in its realization and launch phase, conceived by Sedicicorto Forlì International Film Festival and ShorTS International Film Festival in collaboration with Mymovies.it She deals with promotion and support in social and press strategies for some short films (among these, she collaborated with Emanuela Muzzupappa, Benedicta Boccoli, Giuseppe Marco Albano in their festival path). She collaborates and writes for film sites and co-founded the Filmaltrove.it website, of which she is the editorial curator.